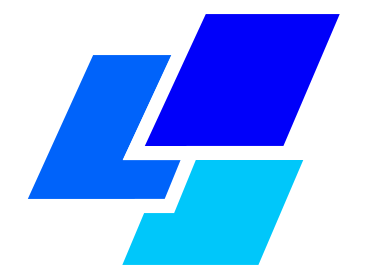 TREATMENT OF PRIVATE DATA
according to article 13 of EU Regulation 2016/679
TROLL SRL, with this report, informs its customers, suppliers and users about the conditions of treatment of their private data in its activity
TREATMENT OWNER
The Treatment's owner is TROLL SRL, Via Pisa, 4 – 37053 Cerea (VR) Italy.
Tel.:0442/320211 Fax:0442/320825 E-mail: info@trollsystem.com Web Site: www.trollsystem.com
LEGAL BASIS OF THE TREATMENT
The personal data Treatment will be performed, according to art.6 c.1 letters b) c), by the support of computerized and papery means. The purpose is developing contracts or pre-contractual measures or perform a legal obligation  which the treatment's owner is subject.
DATA CATEGORIES
PURPOSES

Personal data

Mandatory registrations for the heading of commercial documents




Mandatory accounting records




Stipulation of contracts

Accounting/Administrative Data

Ordinary administration and accounting management

Bank Data

Pre-authorized bank orders

E-mail

Pre-contractual and documentary correspondence
ADDRESSEES
Personal data treated by the owner could be communicated, according to the limits strictly related to the purposes listed above, also to the following subjects or categories of subjects. They will be expressly appointed as responsible of the Treatment.
| | |
| --- | --- |
| CATEGORIES OF ADDRESSEE SUBJECTS | PURPOSES |
| Accounting and auditing consultants | Fiscal and accounting law requirements |
| Legal advisors | Legal advice |
| Insurances | Insurance coverage |
| IT Companies | Technical assistance for programs / management software |
| Service Companies | Assistance and regulatory support for work safety, privacy and quality systems |
ABROAD TRANSFER:
The Treatment's owner informs that he will not transfer personal data to third Countries or to international organisation.
PERIOD OF PRESERVATION:
Personal data will be preserved for a mandatory period required from legal regulations referred in tax and accounting matters.
CONCERNED PARTY RIGHTS:
According to the article 13 c.2 letters b, c, d we inform that the rights of the concerned party are:
| | |
| --- | --- |
| RIGHTS | ARTICLES |
| To request to the treatment's owner to access personal data and to retry or delete the data or limitation of the processing that concern them or to oppose their treatment, in addition to the right to data portability. | Art. 15,16,17,18,19,20,21 |
| To withdraw the consent at any time without prejudice to the laicity of the treatment. Leicity based on consent given prior to revocation | Art. 9 |
| To propose a complaint to a control activity | |
To exercise these rights, the interested parties must send written communication to the following e-mail address: info@trollsystem.com
OBLIGATORINESS OF THE CONFERMENT:
The communication of personal data is a legal and contractual obligation and it is necessary for the conclusion of the contract. Therefore the party concerned is binding to provide these data in order to avoid the unsuccessful or the incomplete execution of the contract.
DECISION PROCESS:
Art.22 – Data processing is not based on an automated decision process and no profiling activity is performed.
CONSENT:
The treatment of the indicated categories of data, is to be considered lawful, according to the art.6, it is not necessary signed consent of the interested one to the senses of the art.6 letters b) c).